Software Development Services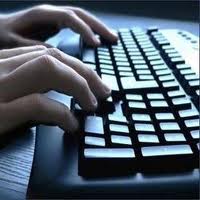 If you are looking for software developers in India, then you are just in the perfect place now. Our software developers build complete, accurate, Secure, easy to handle, substantial as well as quality software applications. Our software development services are affordable but not cheap, fast but not resource hungry, smart but not complex. We promise to offer the best quality products.
Product Development offering includes the range of PDLC services from Design and Development to Sustenance and Support, and also extends laterally to Platform Modernization and Application Management. Intact employees work with a variety of development and test environments, utilizing a large spectrum of tools and technologies. We use a variety of development processes and are very conversant with Agile, Iterative and Waterfall development methodologies.
Our technical expertise includes:
Application Development: We provide full life cycle development services. Start from requirement gathering, analysis & design, testing, implementation and maintenance. Our team is trained with the latest technologies and tools.
Application Maintenance: We also provide a comprehensive set of maintenance and support services depending on client's business needs. These include on-going support (bug fixing, problem analysis and resolution, on-call support), enhancements (modifications to support business or technical requirements' changes), and technical improvements (optimization / restructuring).
We strongly believe that new product design and development requires taking full ownership of the product, thereby taking up the responsibility of all aspects of the product life cycle-R&D, prototyping, development, testing, maintenance, support and development of next generation of the products.
Our software product development offerings include:
Translating product vision into product definition and building proof of concept
Analyzing the system requirements and documenting in form of SRS
Architecting and designing the product using industry-standard design tools and documentation templates
Developing the product based on most suitable & proven methodologies
Extensive testing & QA to ensure bug-free and bespoke end product
Your software product is easy to handle
Constant support for product life-cycle management i.e. adopting change requests, enhancements, troubleshooting and support
Re-engineering legacy products using latest technology developments
We take every care to ensure that the software we build satisfies client's requirements. The only way to ensure that is to perform quality assurance throughout the software lifecycle. We typically involve a lead quality engineer in the early phases of a project to participate in requirements elicitation and analysis, to ensure that our quality assurance team understands the business objectives and the detailed requirements. This understanding enables the team to develop a comprehensive quality assurance plan for the project that includes the following elements:
Test Plan and Test Cases
We develop a complete testing plan based on the requirements. The test plan includes unit, integration and system testing. The test plan includes all the test cases that typically cover functionality, error handling, performance, scalability, and fail over, among other required tests. The test plan and test cases are validated with the client during the early stages of a project, and are refined and enhanced during the downstream activities (detailed design and coding).
Traceability Matrix
During the software lifecycle we trace the requirements to the design components, to the code modules, and to the test cases. This enables us to track changes to the requirements and to validate the test plan covers all requirements and all design elements.
Peer reviews of designs and code
Depending on the size and duration of a project, we conduct design and code reviews with architects and engineers from outside the project. These reviews provide an opportunity for valuable feedback and independent perspective.
Acceptance Plan
The quality engineers staffed on a project are responsible for implementing, tracking and adjusting the quality assurance plan to make sure that it is completed successfully by the delivery date. They often use test automation tools to help them in conducting the required testing and establishing a complete regression test suite for the product that is as automated as possible.
Our Experience in custom application development industry
We have experience in utilizing technology more effectively than many of our competitors. And to stay ahead in this technological game, we combine traditional IT experience with custom application development expertise and knowledge of emerging technologies. This gives you a chance to extend your current IT investment whilst gaining the best benefits from the new developments.
What you get is on-demand, on-time, and on-budget, cost effective and quality-centred delivery of software development services.